50s/60s | Country | Folk | Gospel | Irish | Ladies | Motown R&B | Pop | Rock Artists | Rock Bands | Vegas | Xmas | All

---
Contact Me
Pricing: $3.25ea | any 10 for $10 (use code "Any10410" at checkout) | $.50ea best deal
Paid Requests for $25ea (comes with any 8 freebies ... so 9 for $25)
100's Of Free Demos & Chord Sheets

---
Don Williams We Got Love
On The Acoustic
Welcome to my Don Williams We Got Love page you'll find the lyrics to this song, a free pdf chords and lyrics sheet along with tutorial demos and a link to purchase full lessons in .mp4 format.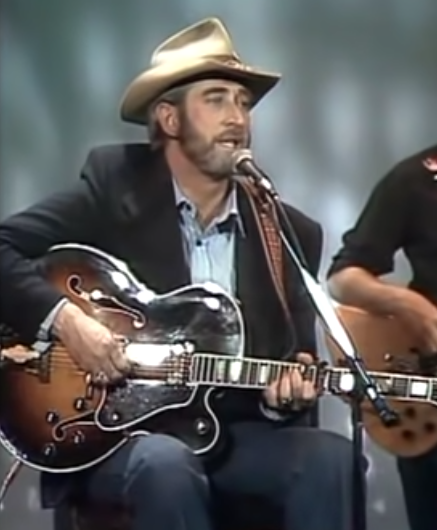 ---
 Don Williams We Got Love
Chords, Lyrics, Demo, Tutorial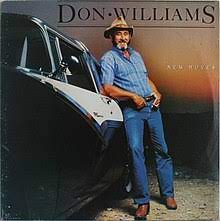 We Got Love is another number from the pen of songwriter Bob McDill and recorded by Don Williams for his 1986 album New Moves.
There were five singles released from this album and all were in the top 10 including Heartbeat In The Darkness, which hit #1 on the US Country charts. This particular track however never made the cut for a single.
I have no doubt it would have done well if it had been released. The album itself reached #29 on the country charts.
We Got Love Lyrics
You, You got me
We got somethin' everybody else can see
Me, I got you
We got a good thing honey you know we do
Friends, they all know
'cause we can't help but let it show
Smiles, we can't hide
We got somethin' just too good to hold inside
We don't need no money honey you and I
What we've got together money just can't buy
What we've got, there's plenty of
I've got you, you've got me, we got love.
Time, Moves along
And honey we just keep on a keepin' on
'cause love, makes us strong
As long as we've got love, We can't go wrong
We don't need no money, honey you and I
What we've got together, money just can't buy
What we've got, there's plenty of
I've got you, you've got me, we got love
Chords & Lyrics
We Got Love Tips
This song I'm playing two frets lower than were Don Williams recorded his version, which is in the key of B. As you'll see in the video demo, I have a capo on the 2nd fret which puts me in the key of A because I'm playing a G, C and D chord sequence.
If you move up two more frets to the 4th, then you'd be in Don's original key of B. My rhythm in this one is a root down up down up down up and repeat. You could also pay a root down up bass up down up as well. And as mentioned, I'm playing this one faster than Don's original recording.
If you wanted to play this song in different chords you could start in E and play an A and a B7. If you start in C you'd play and F and a C. If you started in D you'd play a G and an A. And of course you could use a capo with any of these cord combinations to find a good key for you vocally.
There is a fiddle break in this song which can be sort of followed on the acoustic. What I'm playing is not exact but close because it's an improvised picking break.
Don Williams Official Website
---
If you liked this Don Williams page you might also like ... (click images)

---
Don Williams We Got Love

Home Page
Don Williams My Best Friend