"Does Fort Worth Ever Cross Your Mind" is a classic country song written by Sanger D. Shafer and Darlene Shafer, and recorded by George Strait in 1984. The song was the title track of Strait's album of the same name, which was released in September of that year.
The song tells the story of a man who left his lover in Fort Worth, Texas to pursue his dreams in Tennessee. However, despite his success in his new life, he can't stop thinking about his former love and wonders if she ever thinks about him.
The song is notable for its traditional country sound, with prominent use of fiddle and steel guitar, and for Strait's smooth and understated vocal performance. It became a hit for Strait, reaching number one on the Billboard Hot Country Singles chart and earning him a nomination for the Country Music Association's Song of the Year award.
"Does Fort Worth Ever Cross Your Mind" has since become a beloved classic of the country genre, and is often cited as one of Strait's best-known and most-loved songs.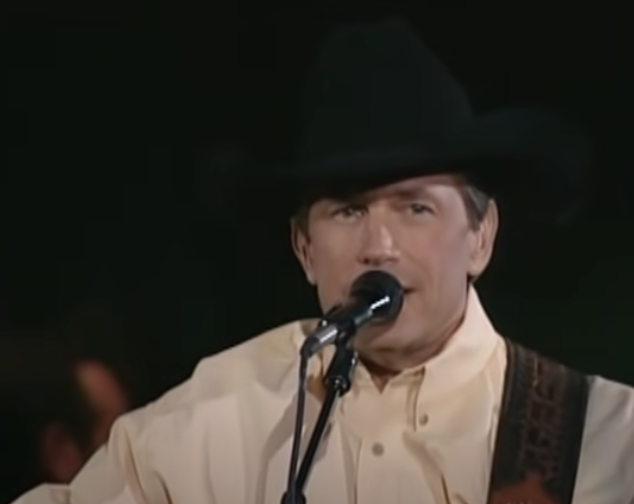 There is no official George Strait video for this song but there is a static album cover video on his Youtube channel. There are plenty of fan videos out there however.

The video at the bottom of this page is a live performance by King George from the Houston Astrodome, drawing a record 68,000 people, and recorded on Mar 3rd 2002. This was George Strait's last performance in this stadium as it was demolished. Elvis and Evil Knievel also performed there.
The song was recorded on January 5, 1984, at Sound Stage Studios in Nashville, Tennessee. It was produced by Ray Baker and George Strait, and the musicians who played on the track included some of Nashville's top session players, such as Hargus "Pig" Robbins on piano, Johnny Gimble on fiddle, and Buddy Emmons on steel guitar.
According to an interview with songwriter Sanger D. Shafer, who co-wrote the song with Darlene Shafer, the recording session for "Does Fort Worth Ever Cross Your Mind" was fairly quick and straightforward. Shafer recalled that Strait had a great ear for songs and was able to nail the vocals in just a few takes.
Thanks for stopping by my George Strait Fort Worth page and I hope the information here was helpful.