Contact Me
Tutorials $3.25ea (fingerpicking $5) or any 10 for $10 (use "Any10410" at checkout)
Best Deal - Any 50 for $25 Details here.
Paid request to learn your fav song $25 (comes with any 8 freebies - so 9 for $25)
50s And 60s Music
On The Acoustic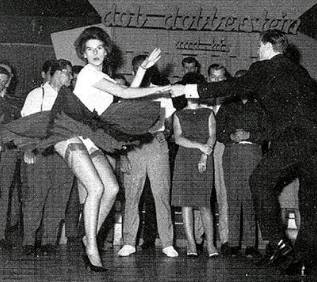 Thanks for checking out my 50s and 60s music section where you'll find hits from the 50s and 60s in not just rock and roll, but also in country. There is another complete section dealing with just Country Music, but these older cats really belong in this section.
These sections are being combined into one so it's easier on my site visitor to find chord sheets, rhythm tips or some demo or sample videos. And of course the chord sheets are free and the full lesson tutorials are low cost.
Note: There are some 60s folk artists like Bob Dylan you won't find here ... so as a cross reference, check the Folk Section also.
Jump menu to quickly access the artists/bands on this page.

---
50s And 60s Music
Chords, Lyrics, Demos, Tutorials
Lets start with the 50s section and then further down this page you'll see links to the 60s section, or use the jump link menu above.
The artists in this section are mainly rock and roll artists and consist of the following artists and their songs / tutorials.
Buddy Holly Section
One could not discuss 50's music and not have an area dealing with Buddy Holly. This young man influenced many famous people in his short 22 years on this earth plain.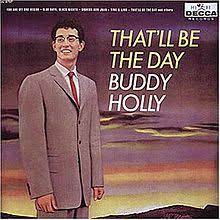 Blue Days Black Nights

Brown Eyed Handsome Man

Everyday

Fools Paradise

I Fought The Law

I Guess It Doesn't Matter Anymore

Listen To Me

Maybe Baby

Oh Boy

Peggy Sue

Rave on

Reminiscing

Rockin' Around With Ollie Vee

That'll Be The Day

True Love Ways

Words Of Love
Jump To Top
---
Elvis Presley Section
The Elvis section is one of the largest on the site but will be surpassed by Don Williams when I get to that section. 
Elvis, like many other artists, spans several decades. But his start was in the 50s, so his list of tutorials are located here.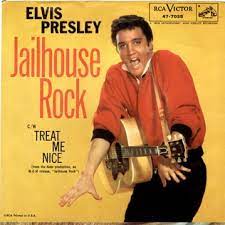 An American Trilogy

Blue Suede Shoes

Good Rockin' Tonight

Good Time Charlie's Got the Blues

I Can't Help Fallin' In Love With You

I Don't Care If The Sun Don't Shine

If I Can Dream

Kentucky Rain

One Night With You

Paralyzed

Separate Ways

Surrender

Suspicious Minds

Teddy Bear

The Wonder Of You

Treat Me Nice

 When My Blue Moon Turns To Gold Again
Elvis Presley section is here.
Jump To Top
---
The Everly Brothers Section
In this section you'll find 10 Everly Brothers numbers you can learn on the acoustic guitar. They are as follows:
All I Have To Do Is Dream

Bird Dog

Bye Bye Love

Cathy's Clown

Claudette

Devoted To You

Like Strangers

Wake Up Little Suzie

Walk Right Back

Why Worry
The Everly Brothers section is here.
Jump To Top
---
50s Artists Section
In this last section are 12 artists you'll recognize from the 1950's covering a total of 25 songs which will be familiar to you.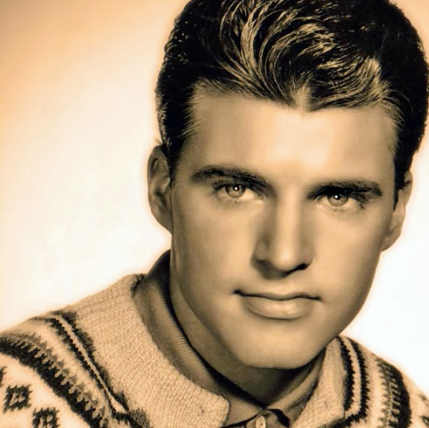 A Teenager In Love - (Ricky Nelson)

Blueberry Hill - (Fats Domino)

Come On Let's Go - (Ritchie Valens)

Donna - (Ritchie Valens)

Don't Leave Me This Way - (Ricky Nelson)

Dream Lover - (Ricky Nelson)

Everybody's Tryin To Be My Baby - (Carl Perkins)

Garden Party (not 50s) - (Ricky Nelson)

Gee - (The Crows)

Hallelujah I Love Her So - (Eddie Cochran)

I Remember - (Eddie Cochran)

I'm Walkin - (Fats Domino)

Jeannie Jeannie Jeannie - (Eddie Cochran)

Johnny B Goode - (Chuck Berry) -- (freebie)

Just Dropped In - (Jerry Lee Lewis)

Poor Little Fool - (Ricky Nelson)

Promised Land - (Chuck Berry)


Rock Around The Clock --  (freebie)

Runaway - (Del Shannon)

Sweet Little 16 - (Chuck Berry)


The Blues Don't Mean A Thing

Traveling Man - (Ricky Nelson)

Twenty Flight Rock - (Eddie Cochran)

We Belong Together - (Los Lobos)

Whole Lotta Shakin Goin On - (Jerry Lee Lewis)

Jump To Top Of 50s And 60s Music
---
60s Section
Alright, let's move into some more great songs to learn on the acoustic in this section. This is the larger of the two sections featuring songs and tutorials for artists like The Beatles, CCR, Donovan, Buffalo Springfield, The Hollies, The Who and many more.
This section will also feature some 50s and 60s country songs so if you're into those oldies, you're in the right place.
CCR & John Fogerty Section
I'm going to start with the artists and bands that have their own dedicated pages followed by 5 sections of many artists and bands you'll recognize.
Here are the songs in the CCR section so far. I'll put a link over to John Fogerty and his section as he is also associated with CCR.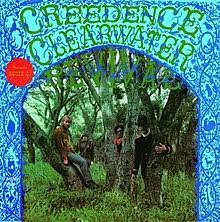 Bad Moon Rising

Before You Accuse Me

Born On The Bayou

Down On The Corner

Fortunate Son

Green River

Have You Ever Seen The Rain

Hearts Of Stone


Hello Mary Lou

Hey Tonight

I Ain't Never


I Put A Spell On You

Jambalaya


Long As I Can See The Light

Proud Mary

Ramble Tamble

Someday Never Comes

Southern Streamline

The Old Man Down The Road


Travelling Band

Up Around The Bend

You're The Reason

plus ... 14 more CCR/Fogerty songs

CCR & John Fogerty section is here.
Jump To Top
---
Roy Orbison
Roy is another artist that spans a few decades but started actually in the 50s but started taking hold in the 1960's. And of course his work with The Traveling Wilbury's was flawless. Here are 13 numbers from the great Roy Orbison.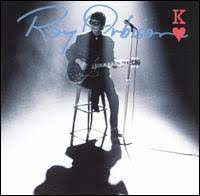 California Blue


Crying

Dream Baby

I Drove All Night

In Dreams

Mean Woman Blues

Only The Lonely

Ooby Dooby

Pretty Paper

Pretty Woman

She's A Mystery To Me

You Got It

You're My Baby
Jump To Top Of 50s and 60s Music
---
The Beatles Section
This section is just behind the Elvis section and is not yet complete. I have 16 titles listed, but the total of Beatles tutorials are closer to 75 in total.
I'll list the others on the Beatles page soon. I will likely be combing the songs by all four Beatles into one single page.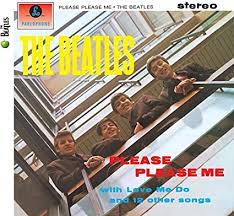 And I Love Her

Can't Buy Me Love

Do You Want To Know A Secret

Eleanor Rigby

Here Comes The Sun

I Feel Fine

I Should Have Known Better

I'll Follow The Sun

Lucy In The Sky With Diamonds

Norwegian Wood

Ob La Di Ob La Da

Revolution

The Long And Winding Road

The Night Before

When I'm 64

You Wont See Me

---> +50 other lessons
Jump To Top
---
Lost Songs Of The 60s
In this section I'll list the artists on these pages and you can visit the page for the specific tutorials.
This section has 17 artists and 31 lessons available.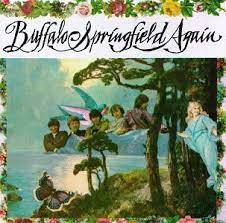 A You're Adorable

California Dreaming

Daddy's Home

Devil Woman

Eve Of Destruction

For What It's Worth

Hey Joe

In The Still Of the night

It Hurts To Be In love

Kind Woman

Let's Twist Again

Lucky Lips

Monday Monday

Mr Soul

My Foolish Heart

Nashville Cats

Niki Hokey

On The Way Home

Rain On The Roof

Rock And Roll Woman

Ruby Baby

Runaround Sue

San Francisco

Sealed With A Kiss

Spirit In The Sky

Summer Holiday

Take Good Care Of My Baby

The Wanderer

This Little Girl

Unchained Melody

Whiter Shade Of Pale

You Didn't Have To Be So Nice
Lost Songs Of The 60s section is here.
Jump To Top
---
60s Rock Bands
This section has 17 artists and 29 lessons available.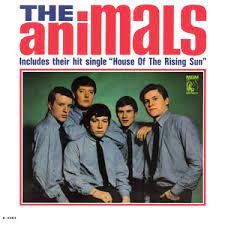 A Summer Song

Black Is Black

Boom Boom

Bus Stop

Can't Find My Way Home

Chilly Winds

Come On Down To My Boat

Desert Pete

Don't Let Me Be Misunderstood

Gasoline Alley Bred

He Ain't Heavy

House Of the Rising Sun

Hush

I Like It

I Wonder What She's Doin' Tonight

I'm Telling You Now

It's My Life

Long Cool Woman

Look Through Any Window

Reach Out Of The Darkness

River Deep Mountain High

Scotch And Soda

Somebody To Love

The Air That I Breath

This Diamond Ring

Til We Kissed

Venus

Where Have All The Flowers Gone

Whiter Shade Of Pale
60s Rock Bands section is here.
Jump To Top Of 50s and 60s Music
---
60s Rock And Roll Section
This section has 16 artists and 26 lessons available.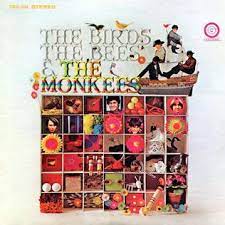 A Little Bit Me A Little Bit You

Because

Build Me Up Buttercup

Chimes Of Freedom

Daydream Believer

Don't You Care

Friday On My Mind

Hickory Wind

I'll Feel A Whole Lot Better

I'm A Believer

Last Train To Clarksville

Let The Feeling Begin

Mr Spaceman

Mr Tambourine Man

Papa Gene Blues

Reflections Of My Life

Should I Wait

Smile A Little Smile For Me

The Sun Ain't Gonna Shine Anymore

The Way You Look Tonight

Time Won't Let Me

Turn Turn Turn

Valleri

Walk Away Renee

Walk Right In
60s Rock And Roll section is here.
Jump To Top
---
Rock Bands In The 60s Section
This section has 14 artists and 27 lessons available.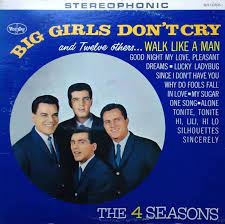 A World Of Our Own

Can't Take My Eyes Off Of You

For Your Love

Georgy Girl

Greenfields

Happy Together

Here Comes That Rainy Day Feeling Again

I'd Wait A Million Years

I'll Never Find Another You

Indian Reservation

Laugh Laugh

Midnight Confessions

Needles And Pins

Never My Love

Oh What A Night

Red Rubber Ball

Sherry

Sooner Or Later

Spooky

The Carnival Is Over

Things I Should Have Said

Traces

Walk Like A Man

Windy

Woman Woman

Working My Way Back To You

Young Girl
Rock Bands In The 60s section is here.
Jump To Top Of 50s And 60s Music
---
Play Music From The 60s Section
This section has 15 artists and 27 lessons available.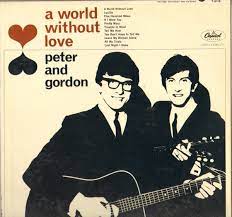 A World Without Love

Angel

Breaking Up is Hard To Do

Calendar Girl

Catch The Wind

Dont It Make You Wanna Go Home

From Clare To Here

Games People Play

Good Lovin

Happy Birthday Sweet 16

I Can't Help But Wonder Where I'm Bound

If I Had A Hammer

I'm The Man Who Built The bridges

In The Year 2525

Lady Godiva

Laughter In The Rain

Mello Yellow

She's Not Thete

Streets Of London

Sunny Goodge Street

Sunshine Superman

Tell Her No

The John Birch Society

The Last Thing 

On My Mind

The Wine Song

This Land Is Your Land

Time Won't Let me

Waterfall

You Were On My Mind
Play Music From The 60s section is here.
Jump To Top
---
Rock Bands from The 60s Section
This section is a mix of Herman's Hermits, The Beach Boys and The Rolling Stones.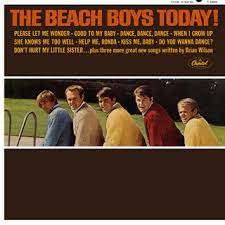 Barbara Ann

Beasts Of Burden

Can't You Hear My Heartbeat

Everybody Needs Somebody To Love

Fun Fun Fun

Good Times Bad Times

Hawaii

Help Me Rhonda

Honky Tonk Woman

I'm Into Something Good

It's All Over Now

Jumpin Jack Flash

Kokomo

Miss You

Mrs Brown You've Got A Lovely Daughter

No Milk Today

Out Of Control

Out Of Time

Paint It Black

Ruby Tuesday

Silhouettes

Sloop John B

Surfer Girl

Surfin USA

The Last Time

There's A Kind Of Hush

Time Is On My Side

Under My Thumb

You Can't Always Get What You Want
Rock Bands From The 60s section is here.
Jump To Top
---
The Who Section
Here are 12 numbers from The Who and Roger Daltrey.
Bargain

Behind Blue Eyes

Don't Let Go The Coat

Goin' Mobile

It's Hard

Love Ain't For The Keeping

Pinball Wizard

So Sad About Us

Squeeze Box

Waiting For A Friend

Without Your Love

You Better You Bet
Jump To Top
---
50s & 60s Country Songs
Here is the start of the country artists in this section but it is no where complete.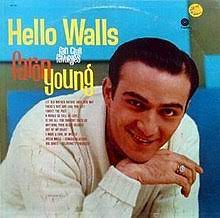 Abilene

Break My Mind

Carroll County Accident

Charlie's Shoes 

Hello Walls

If I Had To Do It All Over Again

I'm Moving On

Last Date

Lights On The Hill

Lonestar Beer & Bob Wills Music

Make the World Go Away

Running Bear

Singing The Blues

Smoking Cigarettes & Drinkin Coffee Blues

Sweet Dreams

The Wabash Cannonball

There Goes My Everything

Travelling Man

Walk On By

Waltz Across Texas

Wings Of A Dove
The 50s and 60s Country section is here.
Jump To Top Of 50s And 60s Music
Thank you for visiting my 50s and 60s music page and I hope the info you found here helpful.
---
---
Home Page