Welcome to my Conway Twitty songs page where you'll find info and lessons covering many great numbers by Conway Twitty.
Help yourself to the free pdf chord sheets, view some full demos and sample demos. If you require full tutorial lessons for these songs below, there is a purchase link for a small fee.
Jump links to quickly access the songs sections.

Desperado Love was a 1986 single release from the album Fallin For You For Years.
The song peaked at #1 in the US on the Billboard chart and was the 1st single from this album.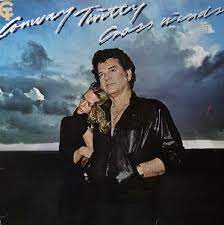 Don't Take It Away hails from the 1979 album Cross Winds.
This song was one of three singles and this one topped the country charts in Canada and the US.
Thanks for stopping by this Conway Twitty songs page and I hope the info here was helpful.