50s/60s | Country | Folk | Gospel | Irish | Ladies | Motown R&B | Pop | Rock Artists | Rock Bands | Vegas | Xmas | All

---
Contact Me
Pricing: $3.25ea | any 10 for $10 (use code "Any10410" at checkout) | $.50ea best deal
Paid Requests for $25ea (comes with any 8 freebies ... so 9 for $25)
100's Of Free Demos & Chord Sheets

---
Don Williams Wonderful Tonight
Don Williams Wonderful Tonight
On The Acoustic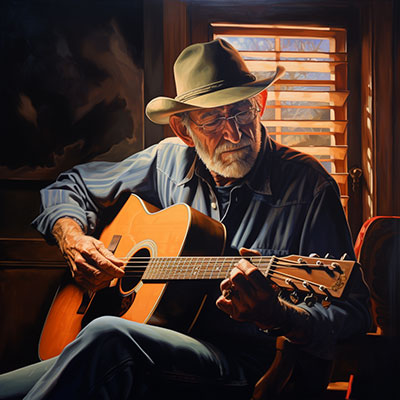 Welcome to my Don Williams Wonderful Tonight page you'll find the lyrics to this song, a free pdf chords and lyrics sheet along with tutorial demos and a link to purchase full lessons in .mp4 format.  
---
 Don Williams Wonderful Tonight
Chords, Lyrics, Demo, Tutorial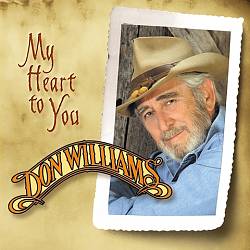 Wonderful Tonight was a Don Williams cover of Eric Clapton's song included on his album titled "My Heart to You," which was released in 2004.
The album "My Heart to You" consists of several covers of classic love songs, including "Wonderful Tonight." Don Williams' version of the song showcases his signature smooth vocals, adding a country touch to the timeless rock ballad originally performed by Eric Clapton.
Don Williams' version of "Wonderful Tonight" gave the iconic rock ballad a country twist. The song was originally written and recorded by Eric Clapton, and Don Williams' rendition brought a different flavor to the beloved track, showcasing the versatility of his voice and musical style.
"My Heart to You," the album that included Don Williams' version of "Wonderful Tonight," received a Grammy nomination. The album was nominated for Best Country Album in 2005, further highlighting Don Williams' lasting influence and talent as a country artist.
"My Heart to You" was an album entirely dedicated to love songs. In addition to "Wonderful Tonight," Don Williams covered other classic love tracks, such as "I Believe in You" (originally his own hit song), "You're My Best Friend" (another one of his hits), and "Harbor Lights.
While specific details about the recording session may not be widely known, Don Williams' approach to recording was often known for its simplicity and authenticity. He was known to be a laid-back artist who preferred an intimate recording atmosphere that allowed his vocals and emotions to shine through the music.
Don Williams' cover of "Wonderful Tonight" demonstrated the potential for cross-genre collaborations. It showcased how country artists can pay tribute to and interpret songs from different genres, adding their own personal touch while retaining the essence of the original.
These tidbits highlight the significance of Don Williams' recording of "Wonderful Tonight" and the album "My Heart to You." His unique take on the classic love song remains a beautiful addition to his illustrious discography and a testament to his lasting influence in the world of country music.
Drop D Tuning - No
Capo - 4th Fret
Strumming - down up down up with arpeggio

Picking - Yes
Chords - G- C- D/Gb-Em

Wonderful Tonight Lyrics
It's late in the evening; she's wondering what clothes to wear.
She puts on her make-up and brushes her long blonde hair.
And then she asks me, "Do I look all right?"
And I say, "Yes, you look wonderful tonight."
We go to a party and everyone turns to see
This beautiful lady that's walking around with me.
And then she asks me, "Do you feel all right?"
And I say, "Yes, I feel wonderful tonight."
I feel wonderful because I see
The love light in your eyes.
And the wonder of it all
Is that you just don't realize how much I love you.
It's time to go home now and I've got an aching head,
So I give her the car keys and she helps me to bed.
And then I tell her, as I turn out the light,
I say, "My darling, you were wonderful tonight.
Oh my darling, you were wonderful tonight."
Chords & Lyrics
Wonderful Tonight Tips
Don recorded this with a capo up on the 4th fret with the chords G, C, D/Gb and Em. It does come to many as a surprise that he recorded this song from comments I've seen.

The rhythm on this is a combination of arpeggio and rhythm like a 1-2-3 up down up down up and repeat as you move through the song.

There is picking in this one which is the same standard riff that Eric Clapton used in his original version which can be blended nicely into the rhythm on this song. Nothing too complicated that can be covered off with a bit of slide work.

Clapton's Reason For Writing This Song

Eric Clapton's version of "Wonderful Tonight" is a classic rock ballad that was released in 1977 on his album "Slowhand." The song was written by Clapton for his then-wife, Pattie Boyd. Pattie was the muse for several of Clapton's songs, including "Layla" and "Bell Bottom Blues."
The inspiration behind "Wonderful Tonight" came from a particular evening when Clapton and Pattie were getting ready to attend a party hosted by Paul and Linda McCartney. Pattie was taking her time getting ready, and as Eric waited for her, he was struck by her beauty and grace. He later mentioned that Pattie emerged from the dressing room looking "wonderful" and thus provided the inspiration for the song's title.
Clapton wrote the song as a heartfelt tribute to Pattie Boyd and her elegance, capturing the moment when he saw her dressed up for the party.
Keep in mind as with any song that a capo is only used to change the pitch of a song so you can sing it. Feel free to move the capo in this song as it doesn't change anything playing wise.
Thanks for stopping by this Don Williams Wonderful Tonight page and I hope the info presented here was helpful.

Don Williams Official Website
---
If you liked this Don Williams page you might also like ... (click images)

---
Don Williams Wonderful Tonight

Home Page
Best Songs Of Don Williams